Aviator Tile & Carpet Cleaning Truck Mount Extractor (Console Only)
Aviator Tile & Carpet Cleaning Truck Mount Extractor (Console Only)
Aviator Tile & Carpet Cleaning Truck Mount Extractor (Console Only)
Product Description
MOST POWERFUL TRUCK MOUNT ON THE PLANET!
GREAT HEAT & SUPERIOR RECOVERY = HAPPY CUSTOMER!
Blue Baron 17 years of Proven Reliability & Performance designed & Built by a Veteran of 42 years in the Industry.
Because We are Factory, We can do the Deals others won't!
Patented Superior Heat Technology & Construction!
Typical Competition units run much higher in price with similar size components and....without our Patented Heat Exchanger Technology and (Easy Fix & Maintain)
"Breath Easy Open Concept Construction."

With Console Only $8,795 Reg $8,995

This Truck Mount can be installed in any small Truck, Van or Trailor.
The Blue Baron's Aviator 36, because of its Unique Engineering and Design, it will always Out Performs its Competition. Because of Blue Baron's Patented Heat Exchanger and Superior 22 HP 670 CC Honda Predator Engine, it Hands Down on Uncompromising Strength, Durability of Construction, Engineering and Performance. (All Belt Driven and easy access to Components)
Unique Body Style Frame
30" Wide X 38" High X 41" Depth
500 lbs Powder Coated Frame
****Reliable BELT DRIVEN Drive System!****
No Direct Coupling (Constant Fail & Breakage) Drive System like most Manufacturers have.
22 HP 670 CC Honda Predator Engine or Equivalent Twin Engine electric start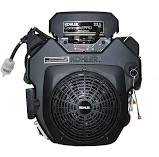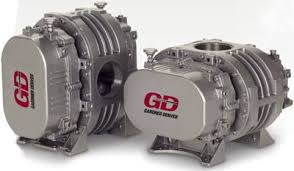 Powerful 3LR Sutorbilt Blower

(Size 36) 344 CFM @ 15 HG Vacuum
Superior Acoustics Dampening Silencer

for Noise sensitive areas
2500 Psi Dayton Pump

(Up to 3000 Working Pressure) 3 GPM
World Famous Patented Axis Point Heat Exchanger System

with 3500 psi and 80 FT of Stainless Tubing
240+ Degrees (NEW) with Thermostat Automatic Heat Control with By-Pass
Last Step Chemical Injection

protect your pump & Heat Exchanger, Hoses and fittings from detergent build up
Water Box

great to have when winterizing your machine as well as providing a source of Pre-Heat for your Truck Mount
You will recieve a Owner's Manual covering the Saftey, Operation and Mantenance of this machine.
(We also incude videos to help you in the installation process.

Product Reviews
Find Similar Products by Category
Customers also viewed