Categories
Categories
Shop by Price
Shop by Price
HEAT EXCHANGERS (SUPERIOR PATENTED TECHNOLOGY)
HEAT EXCHANGERS (SUPERIOR PATENTED TECHNOLOGY)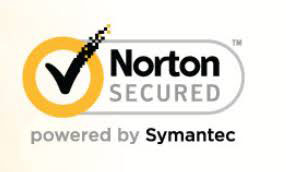 The video below demonstrates the fact that our Heat Exchangers are so well built, they can withstand pressures up to 3500 psi. Most Manufacatrers use that "Cheap" Copper Tube and Fin that will burst over 1000 psi which eliminates Pressure washing jobs. Not Good.
https://www.truckmountcarpetcleaningmachines.com/bluebaronhighperformance.html

https://www.truckmountcarpetcleaningmachines.com/customizedtruckmounts.html



If you can not afford a Heat Exchanger right now, we have Quick Approval LOW FICO SCORE Financing to get you back up and running.
In 15 years of manufacturing Axis Point Heat Exchangers, we estimate between 25 million to 30 million dollars were SAVED from Carpet Cleaners NOT having to buy a NEW Truck Mount.
Usually the turning point in Junking a truck mount often is the result of an Old, Out Dated Leaky Heat Exchanger.
They chose the Better Alternative by purchasing our specially Patented Axis Point Heat Exchanger offering Superior Stable Heat.
So, Carpet Cleaners, Snub your Noses up at Jon Don and other Distributors that just want your money but offer no solution for you to Save 1000s of Dollars, keep your older Truck Mount and LOL to the Bank.
Don't be in "Hot Water" by not having "Hot Water"

***We are the One & Only Fabricators of the
Patented Axis Point Heat Exchanger*** # 1 in the
Nation

(Never turn down a Pressure Washing Job!)
Call us today at: (727) 505-2989 ask for Pete
Welcome to the Nations # 1 ***Factory Direct Leader*** in Heat Exchanger Truck Mount Technology
We build the Hottest Heat Exchangers in the Industry. Our Patented Design Delivers Quick Stable Heat you can depend on throughout all your Carpet, Tile and Surface Restoration jobs. Our Full Line of High Quality 3500 psi rated All Stainless Heat Exchangers Backed by a 1 year Manufacturer's Warranty.
Blue Baron is Proud to have Sold & Served to our Customers, thousands of Axis Point Heat Exchangers. Our proven Design has dramatically improved the Performance of their Truck Mounts where Heat is Critical. You know as well as I do,'Without the Heat, your in Defeat'. Read our Testimonials.
Axis Point Heat Exchangers are recognized Worldwide for their High Quality and Performance. (It is about Focus & Committment.)

http://www.truckmountcarpetcleaningmachines.com/heatexchangers.html

http://www.heatexchangersfortruckmounts.com/
The Axis Point TM Heat Exchanger Patent has been accepted by the U.S. Patent & Trade Mark Office and put into Publication as of March 27th 2012.
U
.S. PATENT NO. 8,141,199
***NOTE*** Can be Mounted Horizontally or Vertically
Video above was made in 2010
Video above was made on June 10, 2016
Just a few of Our Testimonials
July 24, 2014 at 6:44 PM
Name: Chris Nierling

Email address:

rugmaster7@aol.com

Phone: 352-572-9184

Message:

I am the owner of Chris Carpet Care Inc in Ocala/Belleview/The villages Fl. I hve had my own business for 20 years and been carpet cleaning for 34 years. I was around people that knew how to put machines together so I have had experience with different kinds of equipment. In all my years the heat exchanger that Pete makes is by far the best exchanger I have ever used. I get excellent heat off the engine. Its compact and well built. In the two years I have had it it has made a difference in my cleaning excellence. Thank you Pete for a wonderful piece of equipment. Chris Nierling Chris Carpet Care Inc.

Hi Pete!
About 3-4 years ago I purchased a Heat exchanger from you. I modified a prox. 30+ years old Steamway Odessy, and fitted in. Then I haven?t used it, because I had a good high paying job as a tradesman, at the time. I lost my job a year ago, so I finished off my little project, and started to clean carpet, with the hope; I get to know the guys in the industry, and can start repairing equipment for them. I also have a few little ideas to develop and make some accessories for the cleaning industry. I was cleaning a big school with another guy, who have a $20 000.00 plus truck mount, and his jaw dropped down, when he see me operating with your heat exchanger in an old machine. We all lose 20-degree +, when running 150+ hose, but when you see the heat pouring out from my wand, and see how is cleaning, you don?t need to check the temperature. When I record it, I was running with 200-feet hose. It is good is many expensive unit out there. I made a little movie clip from my wand with my mobile phone, I would like you to see it, don?t know how I can send it, in Contact us not have place for attachment. I am thinking on a small way, specialize converting some older units with a new heat exchanger, for the ones who can't afford a new machine. The problem is to get it here, Thanks for a good product, Regards; Tamas Tassonyi I am in Melbourne, Australia.
Name:Tamas Tassonyi

Email address: tassonyi@ymail.com

Phone: 61430447760
Shooters Scott

September 2 at 8:05pm

anyone who understands heat exchangers knows that what Pete has designed is flat out awesome. I say this because i purchased one from Pete through Ebay and am 100 % satisfied from the results of this coiled stainless steel heat exchanger. I have been looking for a coiled heat echanger made of stainless steel for many years. Not only is this flat out perpormance but well designed as well. Pete delivered on time plus a low cost in shipping. I have a custom designed machine that has a 27 hp Kawasaki engine and a roots 45 blower. I look forward to doing more business with pete in the coming years and would recommend this unit to anyone. If you have been using proane copper STOP you will be disappointed because copper cracks. Stainless steel coils are the way to go. I have been in business for 22 years ( allcolorscarpet cleaning dyeing) out of indianapolis. Way to go Pete hope your hand is doing better
I purchased the heat Exchanger from Pete and I couldn't say this is one of the best Heat exchangers I have ever used . I installing my heat exchanger to a kolher 25 hp engine and I can say my water temperature is around 200°F plus in less than 5 Minutes of using my carpet truck mount . It's made from 100% stainless steel heavy-duty built to last. I took a look inside the heat exchanger from one of the openings from the exhaust side and you can see the stainless steel tubing inside heat exchanger so that your water temperature could heat up quicker . I clean Carpets that are from Apartments restaurants with heavy grease and I could say that this heat exchanger made a lot a difference in my new cleaning technique. Since my water is hotter I can use less solution that saves me money. I would recommend n e one to get this heat exchanger stop looking around and just buy this one you will be very happy with the design . Thank you Pete once again for creating such a good heat exchanger you had made a customer very happy and I will gladly come back again .

Jesus Alcantar Email: eljesus210@hotmail.com