Categories
Categories
Shop by Price
Shop by Price
TRUCK MOUNT TILE & CARPET CLEANING EXTRACTORS
TRUCK MOUNT TILE & CARPET CLEANING EXTRACTORS
The video below demonstrates the fact that our Heat Exchangers are so well built, they can withstand pressures up to 3500 psi. Most Manufacturers use that "Cheap" Copper Tube and Fin, that will burst over 1000 psi which eliminates Pressure washing jobs. Not Good.
https://www.truckmountcarpetcleaningmachines.com/bluebaronhighperformance.html
https://www.truckmountcarpetcleaningmachines.com/customizedtruckmounts.html
200 Plus Videos (Click You Tube Icon)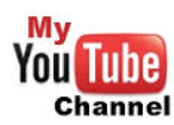 GET FAST RESULTS!! LOW FICO SCORE AS LOW AS 480 NO PROBLEM! (QUICK LOAN APPROVAL)

The Garland Family of Professional Fabricators, brings you Top Quality Truck Mounts and Accessories right to your front door in a Timely Fashion.
**We have our 2 sons as well as myself, fabricating these Fine machines on a weekly basis, and our completion time for each build is 4 to 6 weeks.**

We remain Totally Committed & Focused even during this Pandemic Time Period.

MADE
IN AMERICA......Keeping America's Restoration Professionals STRONG!

Go Heat Exchange!


***WARNING*** DIRECT DRIVE
'LOVEJOY' BUNA RUBBER COUPLERS ARE
EXTREMELY UNRELIABLE WHEN THEY
BREAK, YOU LOSE SUCTION RESULTING
IN WET CARPETS AND UNHAPPY
CUSTOMERS! (SEE VIDEO BELOW)
***ALL OUR MACHINES MACHINES*** ARE BELT DRIVEN WITH THE MOST RELIABLE HIGHEST QUALITY & TOUGHEST COG BELTS IN THE INDUSTRY!

http://www.truckmountcarpetcleaningmachines.com /truckmountselection.html
(ABOVE) First Video taken 15 years ago.
Welcome to the 'Elite' of Truck Mounts, where we have earned Worldwide recognition.
Blue Baron's High Quality, Performance & Patented Heat Exchanger Technology gives everyone a 'Fighting Chance' to be the Very Best in this Industry! It is all about "Focus & Commitment".

After the Sale Service and Support. We are Open 7 days per week.

Easy on location In Truck Repairs Minimizes Down Time

Easy Problem Diagnosis with the Open Concept Design and Quick Access to Parts allows easy Maintenance, Serviceability, troubleshooting and repair

Easy vehicle transfer. Just slide in and secure and only takes 1 to 2 Hours to Install

Fair and Affordable Price as compared to Competition Units that are more money with the same or smaller Engine and Blower with Inferior Engineering

Low Operating Cost using the Fuel Efficient Kohler Twin Engine (Top of its Class)

Dependability Built to last using Leading Manufacturers Parts and Components. Heat Exchangers are Rated for 3500 psi.

Heat Performance using our Superior Patented Heat Exchanger Technology for Amazing High Stable Heat puts you ahead of Competition

Superior "FREE FLOW" Vacuum System allowing Quick Dry Time for your Happy Customer.

NO 'LOVEJOY' DIRECT DRIVE COUPLERS. OUR MACHINES ARE BUILT WITH 'TROUBLE FREE' RELIABLE BELT DRIVEN SYSTEM (Do not lose Jobs over Frequent Breakage)

Made with 1/4 inch thick Lazer Cut Tig Welded Base and Frame Powder Coated
(Life Time Warranty)
Recent Testimonial
Name: Thomas Richard Jefferies
Email: njrproperty@gmail.com
I purchased the 47xl from blue baron in February 2017. So here we are well over a year later. Our company mainly works on commercial premises with some residential work. Over the years we have used countless other brand machines and always found heat loss a problem. Since buying the 47xl this has not been a problem. We normally set the machine at 250 degrees. And it never drops below 220. That small a drop in temperature, I have never seen with any other machines. Due to the high level of suction from the blower unit and the high temperatures we are finding drying time quicker than ever experienced. Giving us excellent feedback from customers as they have so little down time. We recently cleaned a 7 story hotel and expected to have to use a portable machine certainly on the 6 and 7th story due to the sheer height. However tested the 47xl and although did have heat loss at the wand ( due to having over 450 ft of pipe running) it still gave an excellent job that easily compared to our portable machine. In terms reliability we have had no issues whatsoever. All we do is regular routine maintenance. The machine is all original even on original belts.
I would highly recommend this machine to all.
As for the company themselves. I found Peter to be be superb. Very professional, knowledgeable and kept me updated throughout the build.
These are not of the shelf machines, these are custom built, high quality professional equipment. I would certainly recommend having the dual electrical outlet as we did so we can run the pump on the fresh water tank (when there's no nearby faucet) and the waste water pump out ( saves having to shut down to drain the waste water).
As an Authorized Rotovac Dealer, we offer 'Super' Savings on the purchase of any of Rotovac Equipment & Accessories to our customers who purchase our Blue Baron Truck Mount.
For just a small additional monthly payment, you can own one of these fine machines. Call today or apply online and 'Click' on our Finance Tab.

http://www.truckmountcarpetcleaningmachines.com/financing.html