Truck Mount Tile & Carpet Cleaning Blue Baron Model 47 XL
Truck Mount Tile & Carpet Cleaning Blue Baron Model 47 XL
Product Description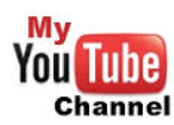 200 Plus You Tube Videos (Click Icon)
**We have our 2 sons as well as myself, fabricating these Fine machines on a weekly basis, and our completion time for each build is 4 to 6 weeks.**
MOST POWERFUL TRUCK MOUNT PACKAGE ON THE PLANET!
GREAT HEAT & SUPERIOR RECOVERY = HAPPY CUSTOMER!

APPLY TODAY!

http://www.truckmountcarpetcleaningmachines.com/financing.html
Because We are Factory, We can do the Deals others won't!
We Take the Worry from you, by including this Package Deal!
Blue Baron Truck Mounts are the Best Built Truck Mounts in the Market Today with our Patented Axis Point Heat Exchanger Systems Blows away our Competition!
****Reliable BELT DRIVEN Drive System!****
No Direct Coupling (Constant Fail & Breakage) Drive System

Package Super Price at: $19,895
This Package Deal Includes:

32.5 HP CH940-3002 Kohler Air Cooled OHV Twin Engine (With Tiny Tach) (3 Year Warranty)


(NEW) Precision Vernier Throttle Control (Aircraft Style)
4LR Sutorbilt Blower 15 HG 560 CFM (Quick Dry Vacuum System means HAPPY CUSTOMERS!) (18 Month Warranty)

AR Water Pressure Pump Delivers 5.5 GPM (up to 3000 psi Working Pressure)

(NEVER TURN DOWN HIGH PRESSURE JOBS)
3 Stage Axis Point all Stainless Heat Exchanger System up to 240 Degrees F
(Optional Exhaust Diverter)
Variable Temperature Control & Hi-Limit Shutdown

100 Gallon Heavy Duty Marine Grade Recovery Tank (with Pump Out Ready Ports 1.25 Inches) Plus Stainless Debris Basket, EZ Flow Stainless Filter, Gate Valve Drain, Vacuum Relief & High Limit Shut Down

(Life Time Warranty)
Toughest and most Superior 1/4 Plate Lazer Cut Uni-Body Frame Base and Tig Welded Construction, which is why we stand by a 'LIFE TIME WARRANTY' for both the Frame as well as the Recovery Tank. (No other Manufacturer offers this type of Warranty)
Dimensions: 38" High X 30 " Wide X 41" Deep
Accessories Included:
300 Ft. Vacuum & Solution Hose Reel
200 Ft. Crush Proof 2 inch Vacuum Hose & 25 Ft. 1.5 inch Leader Hose
200 Ft. Solution Hose Blue Non-Marking 4000 psi
Stainless Commercial 2 Jet Wand & Upholstery Tool

Our Blue Baron Truck Mounts with its Patented 3 Stage Axis Point TM Super Quad Heat Exchanger System is becoming the most Popular Heat Exchanger System in the Industry.It will out perform even the high priced truck mounts in both Heat & Recovery giving Professional Results!
Optional Tools & Accessories:
Hydro Force Pre-Sprayer
Corner Guard
Carpet Rake & Brushes
Chemical Starter Package
Other than what is specified, all other parts have a 1 Year Warranty
For More Information on our Products and Services Go to:
http://www.truckmountcarpetcleaningmachines.com/47xlspecs.html
http://www.truckmountcarpetcleaningmachines.com/model47xl.html
http://www.truckmountcarpetcleaningmachines.com/index.html
http://www.truckmountcarpetcleaningmachines.com/testimonials.html
Name: Thomas Richard Jefferies
Email: njrproperty@gmail.com
I purchased the 47xl from blue baron in February 2017. So here we are well over a year later. Our company mainly works on commercial premises with some residential work. Over the years we have used countless other brand machines and always found heat loss a problem. Since buying the 47xl this has not been a problem. We normally set the machine at 250 degrees. And it never drops below 220. That small a drop in temperature, I have never seen with any other machines. Due to the high level of suction from the blower unit and the high temperatures we are finding drying time quicker than ever experienced. Giving us excellent feedback from customers as they have so little down time. We recently cleaned a 7 story hotel and expected to have to use a portable machine certainly on the 6 and 7th story due to the sheer height. However tested the 47xl and although did have heat loss at the wand ( due to having over 450 ft of pipe running) it still gave an excellent job that easily compared to our portable machine. In terms reliability we have had no issues whatsoever. All we do is regular routine maintenance. The machine is all original even on original belts.
I would highly recommend this machine to all.
As for the company themselves. I found Peter to be be superb. Very professional, knowledgeable and kept me updated throughout the build.
These are not of the shelf machines, these are custom built, high quality professional equipment. I would certainly recommend having the dual electrical outlet as we did so we can run the pump on the fresh water tank (when there's no nearby faucet) and the waste water pump out ( saves having to shut down to drain the waste water).
Product Reviews
Find Similar Products by Category
Customers also viewed