Truck Mount Tile & Carpet Cleaning Blue Baron Compact 45
Truck Mount Tile & Carpet Cleaning Blue Baron Compact 45
Product Description
**We have our 2 sons as well as myself, fabricating these Fine machines on a weekly basis, and our completion time for each build is 4 to 6 weeks.**
This Truck Mount can be installed in any small Truck, Van or Trailor.
MOST POWERFUL TRUCK MOUNT PACKAGE ON THE PLANET!
The Blue Baron Compact 45 Truck Mount Tile & Carpet Cleaning Machine

is a Compact Truck Mount and because of its Unique Engineering and Design, it will always Out Performs its Competition.
Truck Mounts like the "Rage" will never give you the same performance. Because of Blue Baron's Patented Heat Exchanger and Superior 27 HP Kohler Engine it Hands Down on Uncompromising Strength, Durability of Construction, Engineering and Performance. (All Belt Driven and easy access to Components)
Our open concept, unlike the "Rage", means there are No Louvered Covers to Trap in Heat. They are Struggling to control the Heat, by adding electric Fans inside the Interior Cabinetry. Watch happens when one of those Fans goes bad?

****Reliable BELT DRIVEN Drive System!****
No Direct Coupling (Constant Fail & Breakage) Drive System
Description of the Compact 45 is as follows:
Unique Body Style Frame
20" Wide X 38" High X 40" Depth
450 lbs Powder Coated Frame
27 HP Kohler Engine
CH752-3100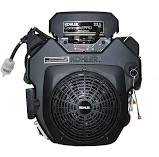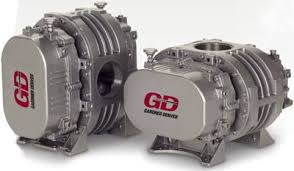 (NEW)

Precision Vernier Throttle Control (Aircraft Style)
4MR Sutorbilt Blower

(Size 45) 435 CFM @ 15 HG of Vacuum Max 500 FT
Superior Acoustics Dampening Silencer
AR Water Pressure Pump

3.5 GPM 2500 Psi (Up to 2000+ Working Pressure)
Famous Patented Axis Point Heat Exchanger System

3500 psi Rated (80 FT Stainless Tubing)
200+ Degrees

(NEW)

with Thermostat Automatic Heat Control with By-pass
Last Step Chemical Injection
Water Box (makes easy for winterizing)
100 Gallon Marine Aluminum Recovery Tank

with Auto Shut off, Vacuum Relief, Thermal Relief and Pump Out Ports for (Optional Pump Out) Life Time Warranty
Optional All Stainless

CLEAN EZ

TM

Inline Filter Box
Accessories Included:
300 Ft. Vacuum & Solution Hose Reel
200 Ft. 2 inch Crush Proof Vacuum Hose & 25 FT. 1.5 inch Leader Hose
200 Ft. 4000 psi Blue Non Marking Solution Hoses
2 Jet Stainless Steel Wand
Optional Tools & Accessories:
Inline Filter Box
Hydro Force Pre-Sprayer
Corner Guard
Carpet Rake & Brushes
Chemical Starter Package
Testimonials
Mario Cabrera: Owner MC Cleaning Services
Thursday 10/21/21 at 4:22 PM
I purchased a Compact 45 truck mount to start our carpet and tile cleaning company and its been a badass truck mount. We highly recommend purchasing from Blue Baron Truck Mounts, the customer service has been amazing. Pete always helps whenever I have any questions. We wanted a Grey colored truck mount and he delivered. I purchased the truck mount about a year and a half ago and its been a very reliable truck mount, it has never broken down on us and still works like new. Thank you Pete for creating such a great machine.
D&S Cleaning Services

<brian@dscleanservices.com>
To:
jgarland1957@yahoo.com
I purchased my compact 45 in May of 2020 and it was one of the best decisions I have ever made! I was new to the industry and knew absolutely nothing about operating a truckmount machine so obviously I was a little nervous. I received the machine and took my time learning and understanding how it operates but I soon found out it was easier than I thought it would be. I decided to have it serviced to make sure everything was working appropriately when the truckmount mechanic told me this machine is built like a tank and is nearly impossible to break. Since then, I have used this machine for almost everything I do from cleaning carpet to cleaning hardwood. I have since developed a YouTube Channel highlighting the use of the Compact 45 and its benefits in hopes that it might help someone like me. My thanks goes out to Pete at Blue Barron for constructing a monster of a machine and for the help and support.
Thank You,
Brian Fowler
D&S Cleaning Services
(Tele # Furnished upon request)
Bill Keen (YouTube) Testimony 3/20/2019 (Telephone Number for Bill Furnished upon Request)
Email: scalpmnoles2@yahoo.com

Folks today was the first day using our compact 45 tm the vaccum on it was unbelievable, the hot water was so hot the connectors could barely touch the fittings on the solution lines . Even the customer comment on how the carpets were almost dry and the results were on the carpets . Thanks Pete for the superior the tm u build thanks again. Cjs carpet upholstery grout & tile restoration in central fla

If u need a review on this truck mount for the power heat vacuum , please call Pete , he will give u my number and i can talk to u about this great compact 45 . Pete builds a great tm with his passion , and it shows when u see the end results. I have great comments from people when they see the great workmanship pete puts into these machines . Even my reps seen this machine and cant believe the quality build Pete builds his machines .

Product Reviews
Find Similar Products by Category
Customers also viewed